Finally~!
This is my series of three for my Drawing 1 final. (It's long so if you click on it, it should give you the whole thing?)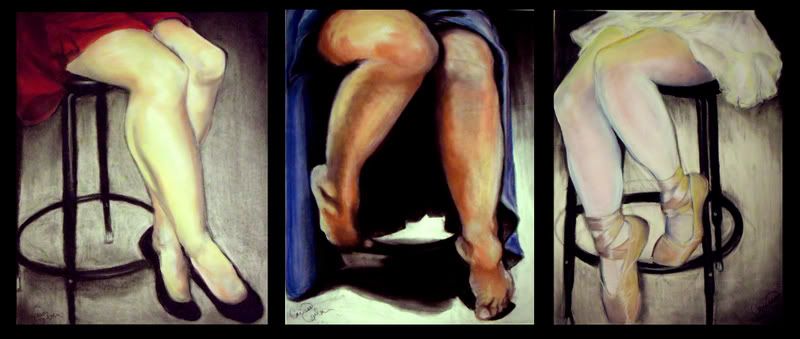 The idea is that of a twist on classic portraiture, hence the sitting on the stool, of dancers, but just showing their legs as that is something that defines very much who they are, instead of say just a portrait of a face.
The models are as follows, Rachel Strasner, Jen Etesse, Erica Devin. Win!
Done with pastels on Stonehenge paper in Gray, White, and Creme. The actual sizes are like 20x something. biggish. If you, for whatever reason, would like to buy a print, you can get them on my deviantart site.
Oh also, I got accepted in the study abroad program in Italy for next fall, so in a few months, I'll be painting overseas, hooray!