Tuesday, May 31, 2011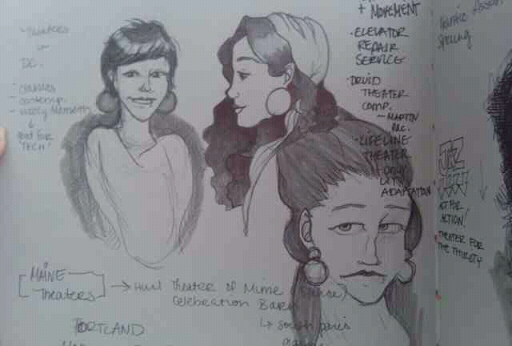 Posted by

Carissa Gerber
at 12:21 PM
1 comment:

Did some quick scenic painting for a designer friend of mine. Little sample.
Posted by

Carissa Gerber
at 12:15 PM
No comments:

Wow, this is a terrible quality image... makes me wish I had an iPhone, whatevs.
I owed my friend Taylor a drawing for a while now, so I sketched him up this lady from Mass Effect, maybe it will soothe his heart that the release date for 3 got moved back.

Also, working on opening an Etsy shop for the journals that I make, which I should really start posting pictures of on here.
Enjoy!
Posted by

Carissa Gerber
at 12:05 PM
No comments:

Monday, May 30, 2011
Posted by

Carissa Gerber
at 12:50 PM
No comments:

Saturday, May 28, 2011
Saw these at the MFA (Boston) today. The Ancient Chinese found rock and wood naturally in beautiful abstract shapes long before modernism. So gorgeous. Obsessed.
It may have turned out that I noticed a please do not photograph the exhibit sign after I took the pictures, but at the point, the damage was done, and this was I can at least share with you.
Regardless, these pieces are a part of a new Japanese furniture exhibit at the MFA. Everything in the exhibit is gorgeous, including furniture you can sit in. High five MFA.
Posted by

Carissa Gerber
at 2:22 PM
No comments: