I can't believe two weeks are up. I'm exhausted, which makes me see that it's possible, but otherwise, its really flown.
Today we finished up the marble projects and did a drapery one.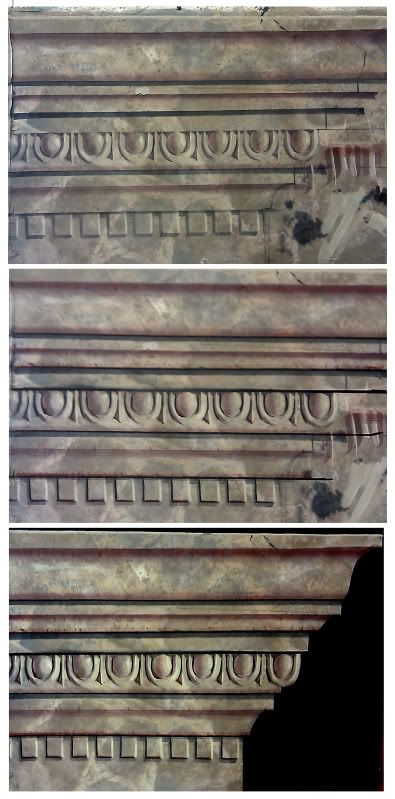 I think that some of my shadows could be a bit better, but otherwise, a good first attempt.

As for drapery, I didn't loooove it, but it was the first time the professors really expressed that they loved it, so I left it.
After painting today, we did the scenic paint olympics, which consisted of three event, parallel chalk line-up, distance splatter, and the straight line relay. My partner and I got 1st in the parallel chalk line-up with a 1/8 of an inch difference over 20 ft. Very impressive. I got disqualified in the distance splatter for scratching by stepping over the line, otherwise I would have placed in the top three, and then got third in the straight line rely because our strategy wasn't great... Regardless, it was a ton of fun and we all got our signature Cobalt Studios T-shirt, which ironically, I won't be using as a paint shirt.
The day ended with me cooking my signature foods for dinner for the house. Pasta with a fresh tomato, garlic, and basil sauce, Spinach Salad with fruit, avocado, and almonds, tasty bread, and bacon chocolate chip cookies. Everyone loved it, but now I'm exchausted and very much looking forward to a (finally!) relaxing weekend!