Hard to believe it's already 5 days in.
Here's a picture of our little house we live in.
Unfortunately, it got hit by a tree today from the storm that rolled in around 4:30. Luckily, we were all painting in the studio.
We were going to have a cookout for our meal tonight, but since it was storming, we went out for pizza instead to a brick over place called Benji & Jake's. Cobalt painted them this lovely sign.
(The brick isn't real...)
By the end of dinner, the storm was gone, and we were able to enjoy a beautiful sunset on the deck.
Less exciting for you, more exciting for me are the pictures of the work we did today in the studio. We layed 4 different types of texture over our base coats from yesterday and then did 3 different types of splattering. All can be seen below. Then we did line work, but I was running late, so didn't have time to snap a picture of the finished product of that, so I'll have it up tomorrow. We are just basically making sure we have all our basic techniques figured out before we jump into faux finishes next week!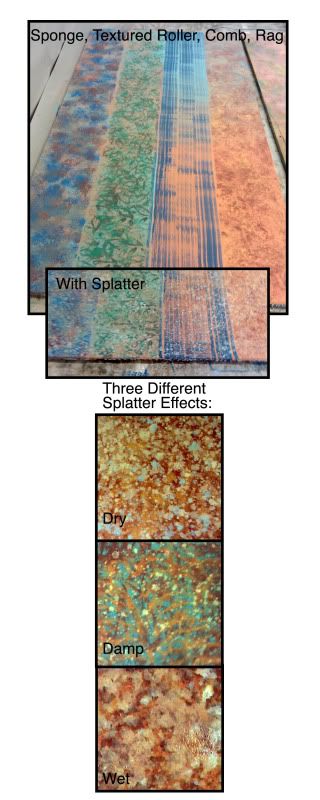 Oh and that texture I couldn't remember the name of yesterday is called a scrumble.