Our last project at Cobalt. Two days to paint a front and back landscape that changes with light. Sounds like magic? It is. It's also a bit of a pain in the ass, but totally worth it in the end. This was another one that was all sprayers, with bogus paper and kitty litter masking. On muslin.
First paint something with paint on the front.

Then paint something similar, but different on the back using dyes.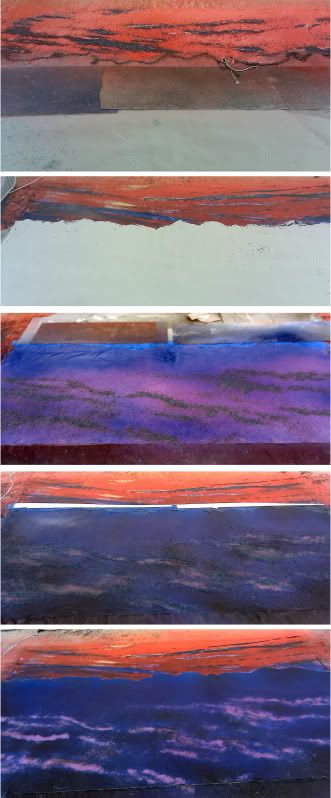 And viola! Watch the video and enjoy the way it changes under light!
It's a little long so feel free to flip through!
After we were done with these projects, we were whisked away to our separate parts of the world and it was all over! Thanks for a great time Cobalt!